The center will be running a booth at the International Festival 2019, held on October 6th at Hirome Market and other nearby locations.
At our booth, to introduce the daily operations of our center, we will be holding demonstrations where visitors can experience consultations with us using our machine translator that can interpret in 74 different languages.
We will also be available for short consultations about life as a foreign resident in Kochi. (For longer consultations please contact the center during regular business hours.) We look forward to seeing you!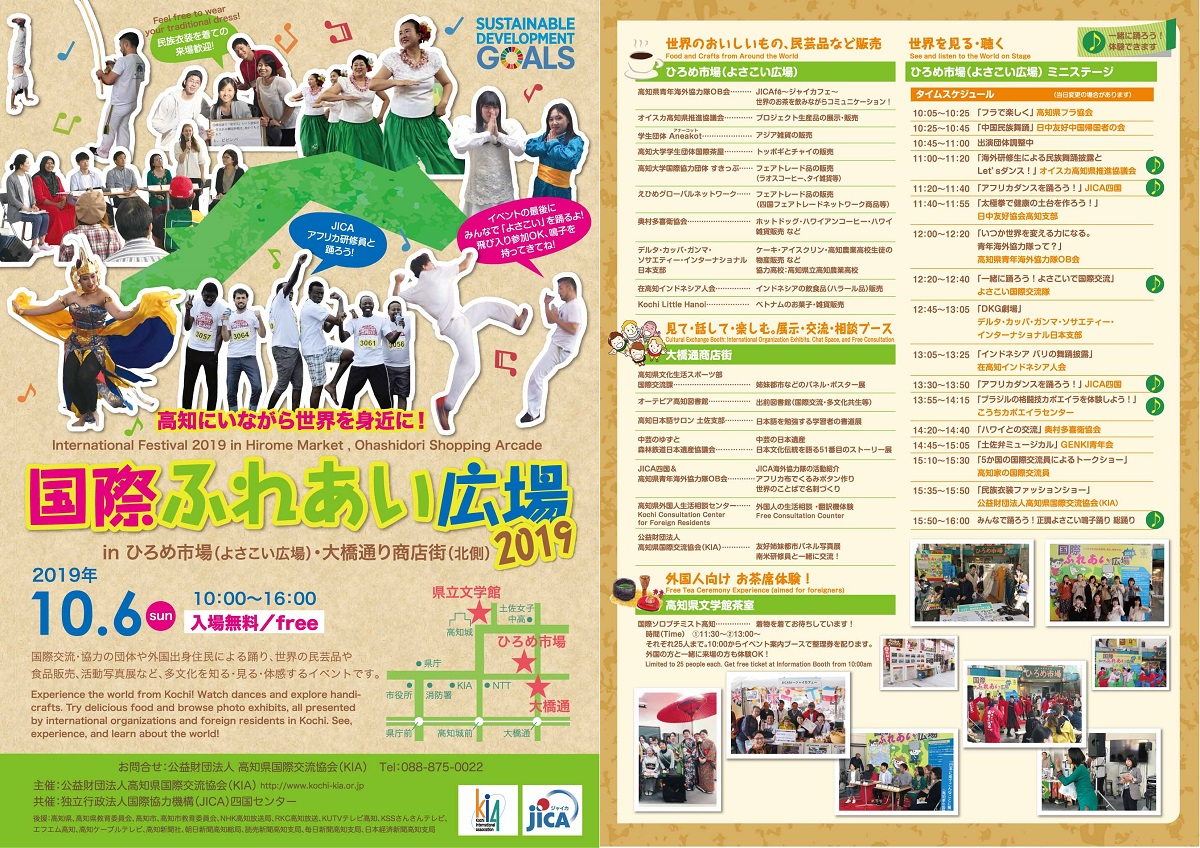 Pamphlet (front)  Pamphlet (back)
Date/Time
6th October 2019 (Sun), 10:00-16:00
Location
Ohashidori Shopping Arcade
For
Everyone is welcome! (Foreigners and Japanese)
Questions
Kochi Consultation Center for Foreign Residents
Phone: 088-821-6440 (9:00-17:00, closed Sundays and public holidays)
In-Charge: Sawa
The International Festival 2019 is an event where you can experience the world from right here in Kochi! Watch dances and explore handicrafts. Try delicious food and browse photo exhibits. Enjoy the various booths presented by international organizations and foreign residents in Kochi. See, experience, and learn about the world!
For more information regarding the International Festival 2019, please visit the Kochi International Association website.